What New At Keeping Kittens?
Kitten Care, Health, Training, Behavior and Kiten Pictures
Keep up to date on whats happening on your favorite kitten care site - Keeping Kittens. The latest additions are included below for easy browsing.
By subscribing to the RSS feed you will get lost of kitten car tidbits sent straight to you. Subscribe to the RSS feed by clicking here.
If you subscribe by email you are entitled to a free copy of Taking Care of Kittens.
Sam
Dec 31, 2018
What a Gorgeous Red Persian Kitten!!!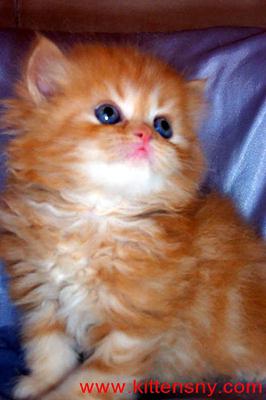 My favorite boy with blue eyes. The most affectionate friend. When I come home he runs to me and purrs. I hope many wanted to have such a miracle at home